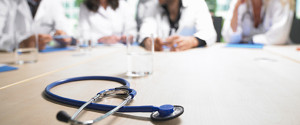 Our services include a wide range of clinical expertise including out in-house staff and exceptional network of supporting services
Clinical trials can be a long and arduous process. It is our goal to make it as user-friendly as possible. Our staff and management team will serve as a fully compliant clinical research organization. Our operating procedures have been developed in such a way as to provide you with the confidence and compliance necessary to meet the needs of the stringent Food and Drug Administration for clinical trial. Our protocol development, biostatisticians and clinical monitors are available to consult and prepare your documentation for clinical trial conduct.
Our regulatory expertise also includes the investigational Device Exemption (IDE) Process as well as the Premarket Approval (PMA), and Investigational New Drug (IND) process applications. We can assist in guiding you through the regulatory approvals for your clinical trials and high-risk devices.
Another concept of interest to those preparing to enter the European market is the requirement for providing clinical data to support the safety and effectiveness claims of a particular medical device. With the adoption of the revised MDD clinical evaluations will be required for all devices classifications. Our staff includes clinical professionals who have extensive experience in the application of medical device technology. Along with our consultants they provide documented clinical evaluations using published literature as a basis for supporting evidence for the safety and effectiveness of your medical device.
Our services include a wide range of clinical expertise including out in-house staff and exceptional network of supporting services
Protocol Development
Human factors (HF) studies
Statistical analysis
Trial data management
Trial management, monitoring, and auditing
Medical writing
Clinical expert
Clinical evaluation (literature review)